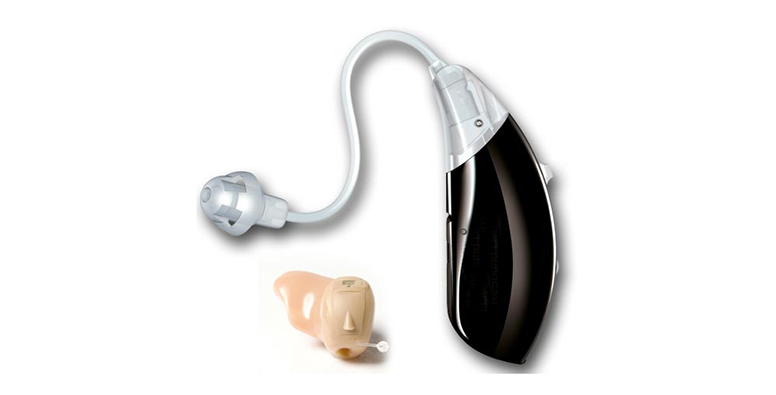 Description
Just like going from a set of stereo speakers to a fully customized surround sound system, ReSound Live™ hearing aids deliver a unique surround sound experience.

With a greater sense of awareness—of being there—you'll enjoy fuller, richer and more detailed sound quality. You'll be able to locate where sounds are coming from more easily and enjoy conversations even in noisy environments.

Experience sounds the way they were meant to be heard with ReSound Live™ hearing aids. Sounds in full detail. Sounds in surround.
At the core of ReSound Live hearing aids is our exclusive surround sound processing platform. Just like a surround sound speaker system, it processes bass and treble separately, providing a rich, smoothly-blended listening experience
What does it offer?
Fantastic sound quality
Clearer understanding of speech and conversation in noisy situations
Improved awareness of surroundings
Enhanced ability to locate sounds
Unique features:
Multiple options available for manual control in specific performance situations
Exclusive receiver-in-ear BTE hearing aids provide full control in compact, energy-efficient size
176 hours (size 312 battery) to 330 hours (size 13 battery) of battery life
BTE hearing aid models available: receiver-in-ear (RIE), mini, standard, power
Features
ReSound Live™
Series
Control Series
Listening environments
Quiet
Moderate
Demanding
Levels of hearing loss
Mild to profound
Color choices
14
Wind noise reduction
Yes
Volume control
Yes
Program button
Yes
Battery size
13
Battery life (hours)
330
Advanced
Processing
17-band Warp™ (9 handles)
Programs
4 customizable
Directional choices
Softswitching™
Directional beam widths AutoScope
Narrow
Medium
Wide
Environmental Optimizer
Styles Behind-the-ear
Custom in-the-ear
Feedback suppression
DFS Ultra with integrated WhistleControl™
Telecoil
Yes
EchoStop
Yes
DataLogging
Onboard Analyzer™ II